A multi-functional pegboard wall system
that can adapt to any setting.
What is the myWall Pegboard Wall System?
As an interior designer, you are a creative problem solver for your clients, helping to make the most of their space while staying true to their unique style. myWall(R) has helped professional designers in your exact position.
Our unique pegwall/pegboard panels have been used in corporate offices, gyms, retail showrooms, exhibitions and tradeshows, schools, garages, and more! The premium pegboard design allows for unlimited customizations that are both feature-rich and multi-functional.
myWall can be customized using more than 50 different accessories including shelves, desks, lights, whiteboards, baskets, and much more!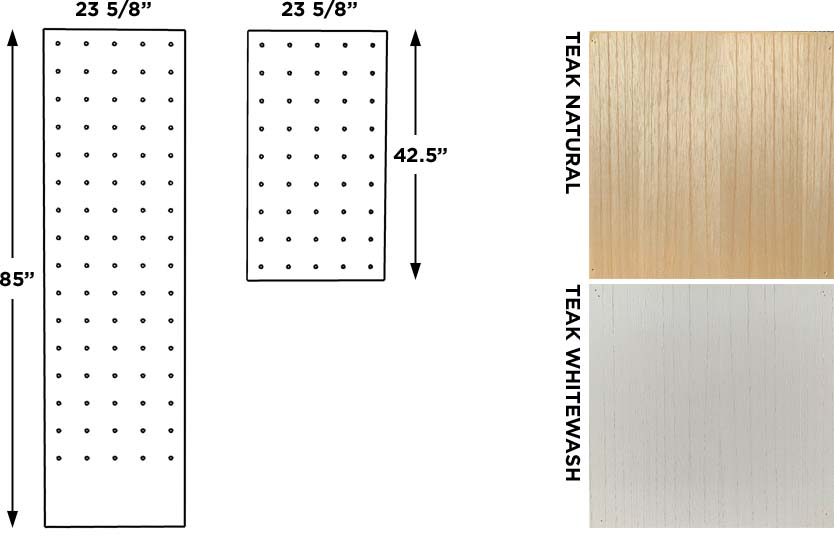 Where Can You Use myWall?
myWall® is a premium pegwall / pegboard wall system used to create unique​, functional interior solutions for:
Design+Build with confidence, knowing you are using products that are feature-rich and multi-functional.
Here are some creative ways designers use our pegboards to take their environments to the next level:
What Makes myWall Special?
Investing in a premium pegboard wall system is a big commitment, and you want it to withstand the wear and tear that your clients put on it. That's why we have focused on product testing and only using high-quality materials that will stand the test of time.
myWall full panel features:
Finding creative and adaptable ways to store and showcase your client's products or belongings on a wall can be overwhelming, especially when they want something that can:
Don't you wish there was one simple solution to reimagine and transform a space without all the headaches?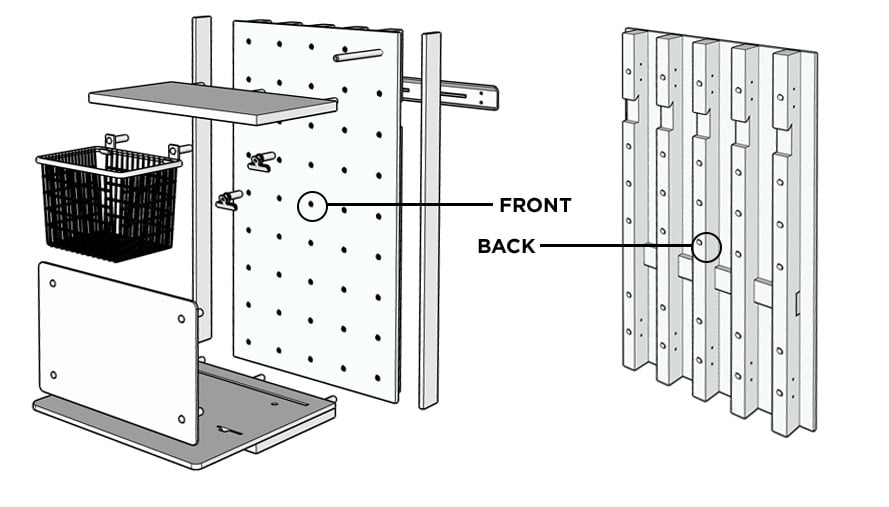 "myWall was has been a resounding success as a retail sales solution for our gym space."
"I have had great success using the myWall system in both my office and in our video studio. Installation was easy and the added flexibility is great."
"myWall has provided us with a seamless solution to adapt and customize the studio space to support multiple podcast shows."
"The myWall panels have been the perfect solution for my two sons adjusting to virtual Elementary and Middle School classes."