A multi-functional pegboard wall system
that can adapt to any setting.
What is the myWall Pegboard Wall System?
Looking for one simple solution to reimagine and transform a space without all the headaches? The myWall® Pegboard Wall System fits any lifestyle. With over 50+ different accessories including shelves, desks, lights, whiteboards, baskets (and much more!), myWall® is a creative design solution that's personal and functional.
myWall® is a multi-functional, load bearing, pegboard wall system for any space or style. Our unique pegboard panels have been used in corporate offices, gyms, retail showrooms, exhibits and tradeshows, schools, garages, and more! The premium pegboard design allows for unlimited customizations that are both feature-rich and multi-functional.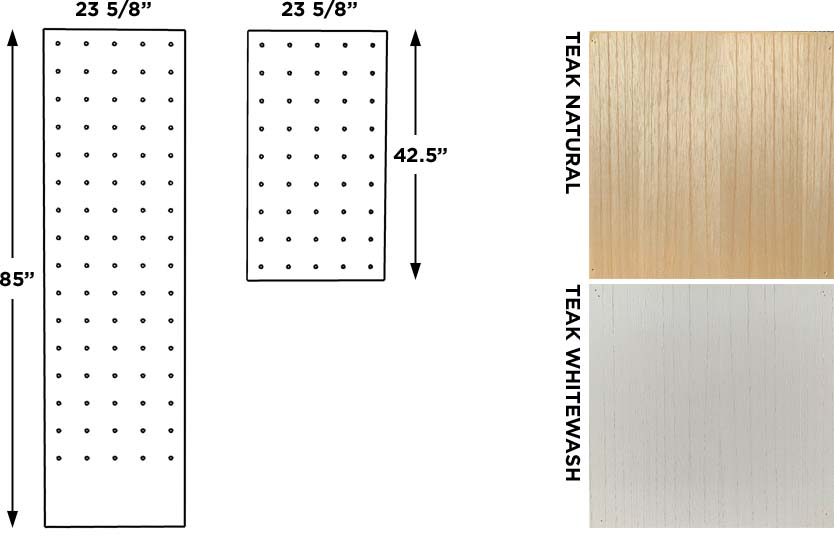 Where Can You Use myWall?
myWall® is a premium pegwall / pegboard wall system used to create unique​, functional interior solutions for:
Design+Build with confidence, knowing you are using products that are feature-rich and multi-functional.
Here are some creative ways designers use our pegboards to take their environments to the next level:
What Makes Our Pegboard Wall System Special?
The myWall® Premium Pegboard System is a multi-functional interior design solution for any space or style. Designed by an interior designer for interior designers, myWall® maximizes your client's space and meets all of their display or storage needs while complementing their style. Even with limited square footage, designers now have a creative and adaptable way to store and showcase your client's products or belongings on the wall.
myWall full panel features: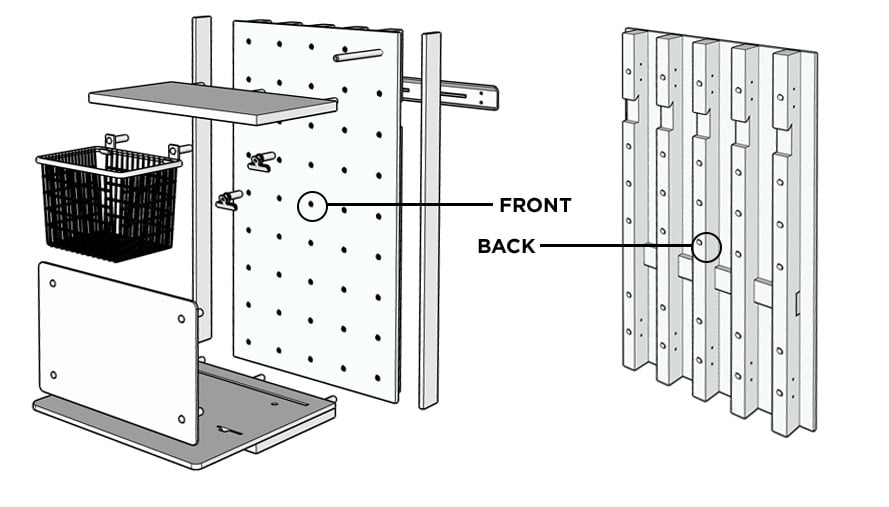 "myWall was has been a resounding success as a retail sales solution for our gym space."
"I have had great success using the myWall system in both my office and in our video studio. Installation was easy and the added flexibility is great."
"myWall has provided us with a seamless solution to adapt and customize the studio space to support multiple podcast shows."
"The myWall panels have been the perfect solution for my two sons adjusting to virtual Elementary and Middle School classes."
myWall® is the world's premium pegboard wall system that stands the test of time.
Our myWall® pegboard wall panels are easily hung in minutes, can be customized for any space and style, and can hold up to 4,000 pounds. With over 50 accessories, myWall® can be updated as your needs change to evolve with you over time.