Home Office, Playroom, Home Gym, Garage
The Multi-Family Trend Is Growing
In the last decade, apartments have become home for more and more Americans. And since 2020, a dwindling inventory of single family homes combined with higher construction costs means more families are buying and renting townhomes, condos, and apartments. The multi-family market has experienced hypergrowth, and adding myWall as a feature will help your property stand out.
Why myWall® is the perfect solution for multi-family settings
Personalized Storage Solution
With shrinking footprints for apartments and small homes, maximizing vertical space is vital. After installing myWall® into your multi-family property, each new tenant or homeowner has the ability to reconfigure their premium pegboard system to fit their needs as they change over time. 
The myWall® system allows for endless configurations without adding any additional holes to the walls. With more than 50+ accessories ranging from shelves to storage baskets and even rock climbing holds, myWall® is the antithesis of one size fits all. Because it's load bearing, adding heavy items like mounted TVs and clothing rods is a breeze.
Functional Design Aesthetic
The myWall® system was inspired by Scandinavian design and boasts a neutral palette crafted with natural materials. This style fits with most interior design tastes and won't go out of style as trends shift. myWall® can transform a room into an office workspace in the morning and a fitness area after work, and a movie room in the evening while maintaining its design appeal.
myWall® offers the multi-family homeowner or tenant over 50 accessory options that can be reconfigured quickly and easily to adapt to new needs and demands. Taking up only 3 inches of depth, most accessories can be set flush to display while also hiding unsightly cords with our rear wire management. When not in use, most accessories can be easily stowed to avoid overcrowding.
Eco-Friendly Renewable Resources
Made from Malaysian Oak, a byproduct of the latex industry, myWall® products are manufactured from sustainable resources that are durable enough to be enjoyed for many years to come.
Reduce. Reuse. Recycle.
Reduce: We work with our manufacturing partners to ensure we are leaving as small a carbon footprint as possible.
Reuse: The quality craftsmanship of our products mean they're durable and designed to last, helping to minimize the need to discard our products and purchase new ones. The versatility of myWall lets users arrange and rearrange the same wall panels to make them feel like new.
Recycle: myWall® products and components use recyclable materials.
The global needs and trends for carbon neutral products make the myWall® system the perfect fit for an audience that is eco friendly.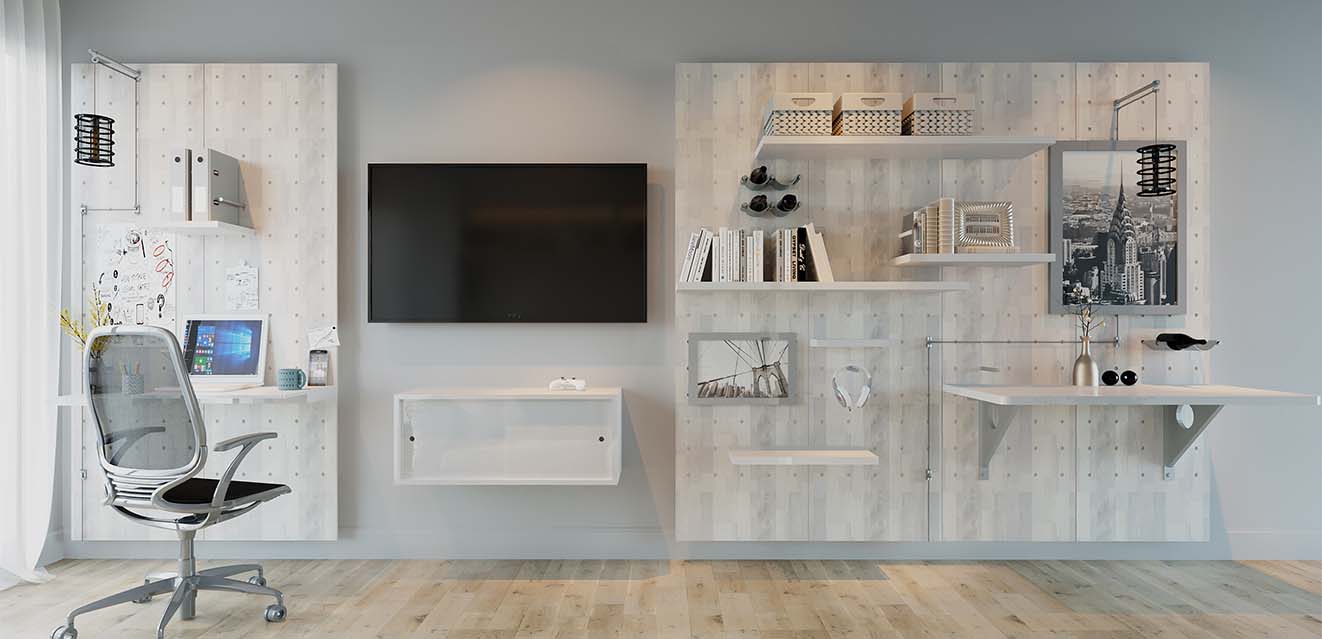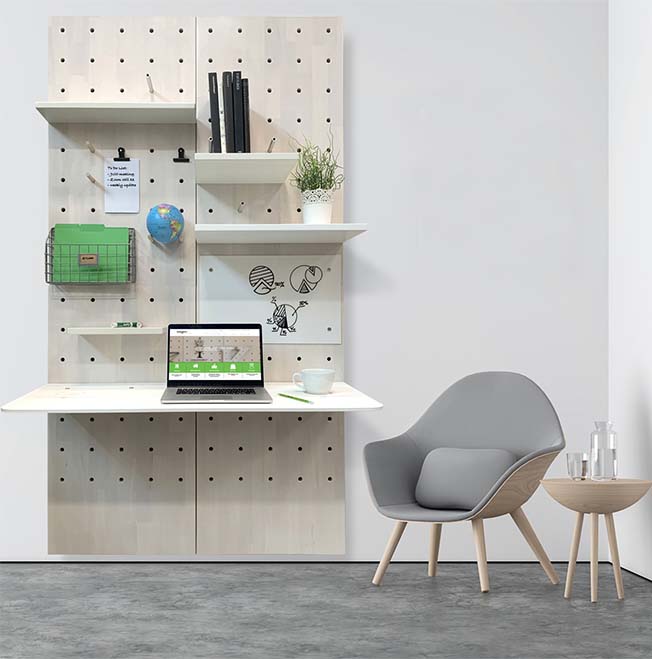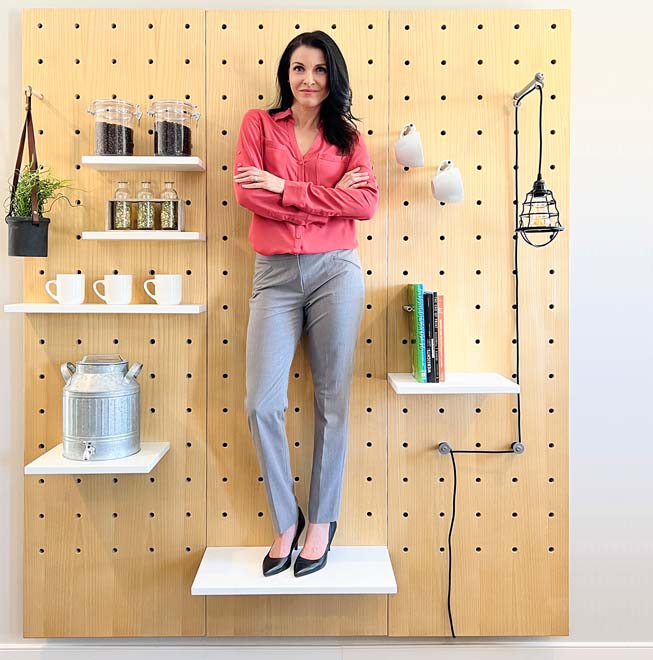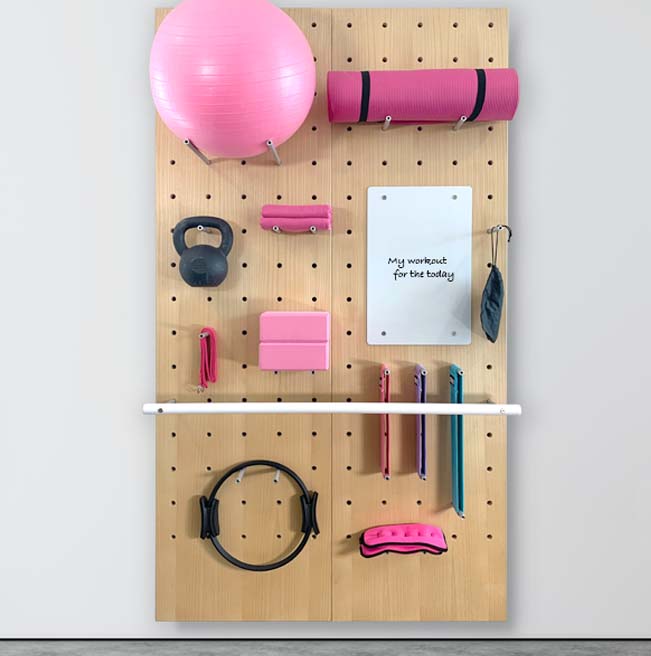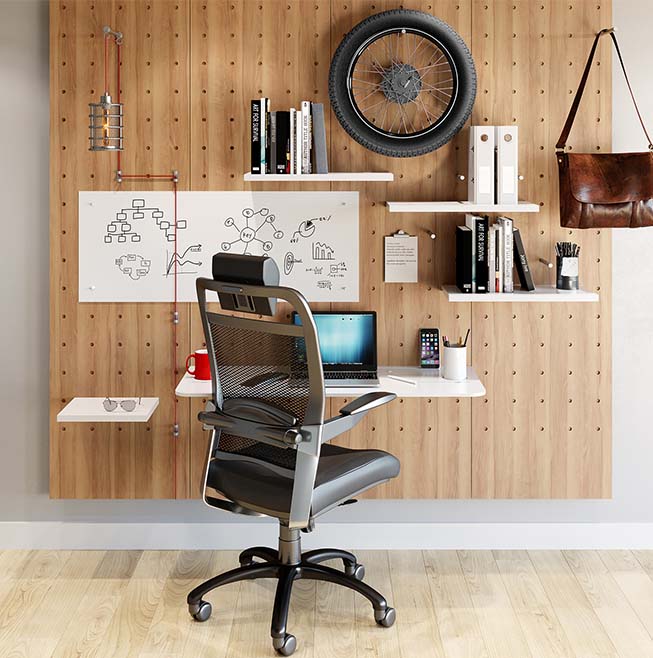 Patented pegboard wall system
Made of high quality Malaysian Oak
Eco friendly, renewable resources
Load bearing for heavy items
Rear cable management
Simple to assemble with minimal tools
Helpful installation videos and guides
Easily customizable with over 50+ accessories
myWall® is the world's premium pegboard wall system that stands the test of time.
Our myWall® pegboard wall panels are easily hung in minutes, can be customized for any space and style, and can hold up to 4,000 pounds. With over 50 accessories, myWall® can be updated as your needs change to evolve with you over time.
Installing the myWall system isn't complicated.
We remove the confusion by guiding you from purchase to installation.
"myWall was has been a resounding success as a retail sales solution for our gym space."
"I have had great success using the myWall system in both my office and in our video studio. Installation was easy and the added flexibility is great."
"myWall has provided us with a seamless solution to adapt and customize the studio space to support multiple podcast shows."
"The myWall panels have been the perfect solution for my two sons adjusting to virtual Elementary and Middle School classes."