Home Office, Playroom, Home Gym, Garage
Why Is Multi-Family Growing?
Surging rental rates, dwindling inventory of single-family homes and apartments, low-interest rates, higher construction costs and brisk demand for housing nationwide have stimulated multifamily sector's outperformance during the pandemic.
Apartments have become home for more and more Americans: in the last decade, the multifamily market has experienced hypergrowth. Even during COVID-19, 2020 saw a 50% increase in multifamily production, compared to 2019. And, rents in multifamily housing markets climbed 10% in 65 of the 150 largest metropolitan areas. The occupancy rate set a new record of 96.9% in July 2021, surpassing the previous record of 96.5% set in 2000.
Why myWall® is the perfect solution for multi-family settings
Storage
The myWall® system boasts over 50 accessories ranging from shelves to clothes rods and TV mounts and is engineered to be heavy load bearing creating endless capabilities to store and organize in small spaces.
Floor space
Wall space is a the next best alternative to shrinking footprints for apartments and small homes. The myWall® system augments and maximizes space by allowing for endless configuration and utilizing vertical space in an aesthetic, functional manner.
Design Aesthetic
The myWall® system was inspired by Scandinavian design with a neutral palette crafted with natural materials. This style fits with most interior designs and is will not fade as trends shift.
Unit Variety
myWall offers the homeowner or tenant over 50 accessory options that can be reconfigured quickly and easily to adapt to new needs and functions. myWall® can be configured as an office workspace in the morning, a classroom in the afternoon, and fitness area in the evening to destress from the hustle and bustle of daily life.
Renewable resources
The global needs and trends for carbon neutral products make the myWall® system the perfect fit for an audience that is eco friendly. Our products are manufactured from sustainable resources and the quality craftsmanship and durable of myWall® will ensure your enjoyment for many years to come.
Space Augmenting
The myWall® system only takes up 3 inches of depth and can be kept clean easily as configured or by removing the mounting pins and accessories for a deeper cleanse. Many accessories can be easily stowed or set flush against the myWall® panel itself to avoid overcrowding in tight spaces prone to foot traffic.
Personalization
Each new tenant has the ability to reconfigure their myWall® system to fit their own needs and lifestyle. myWall® is the antithesis of one size fits all, we encourage all our customers to adapt their myWall® system to their personal needs as they change over time.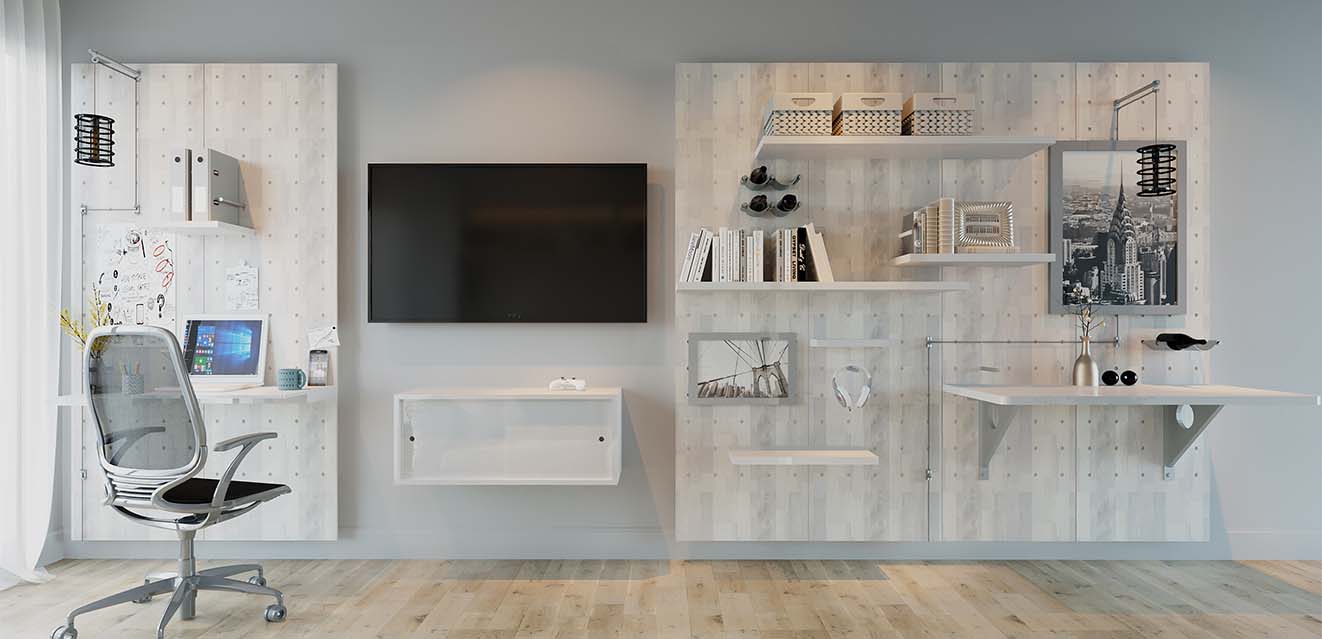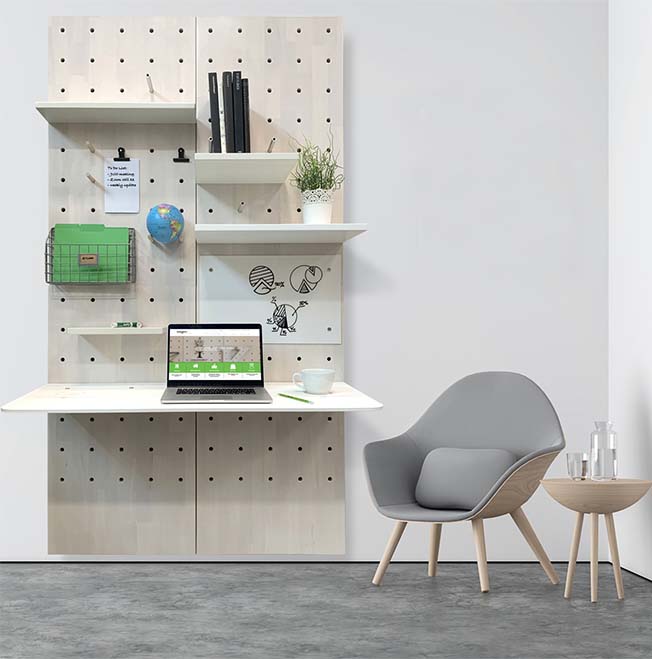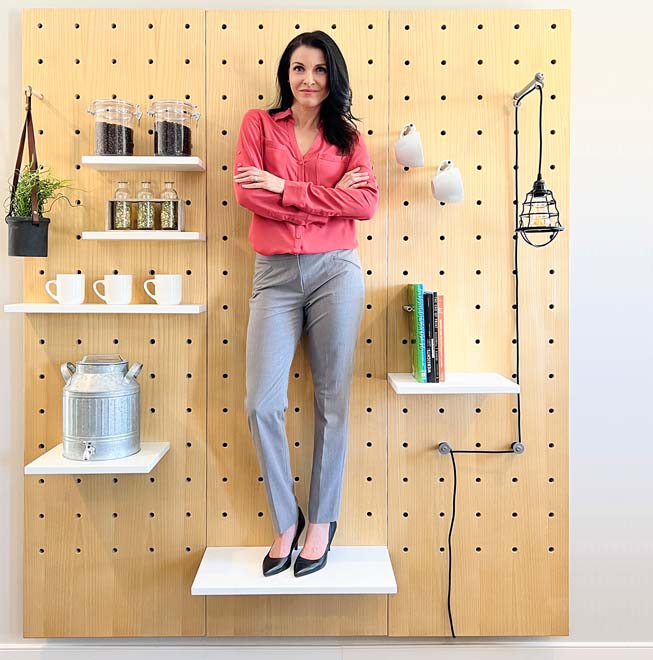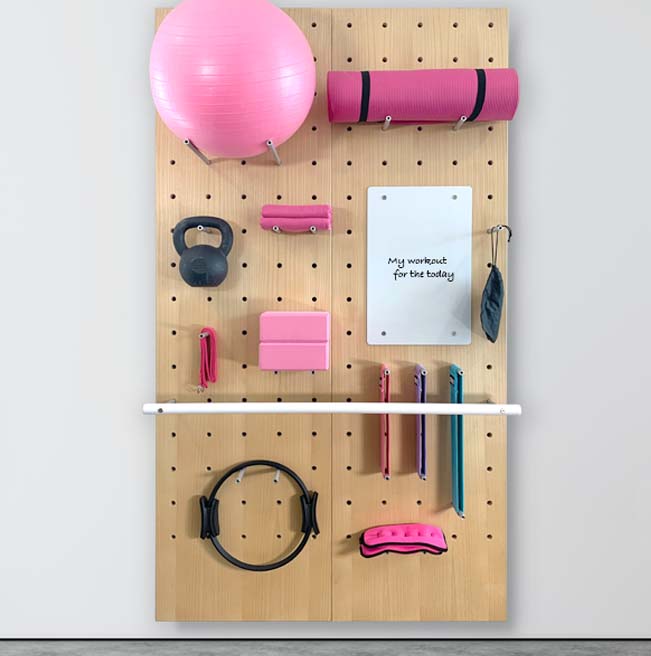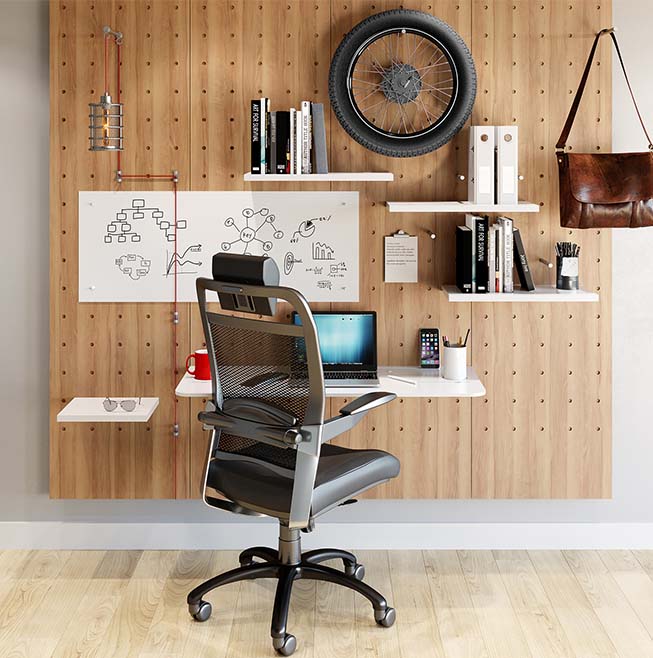 High quality Rubberwood
Patented pegboard wall system
Easily customizable
Easy to assemble, minimum tools
Load bearing system for heavy items
Rear wire management
Renewable resources
Helpful installation videos and guides
Installing the myWall system isn't complicated.
We remove the confusion by guiding you from purchase to installation.
"myWall was has been a resounding success as a retail sales solution for our gym space."
"I have had great success using the myWall system in both my office and in our video studio. Installation was easy and the added flexibility is great."
"myWall has provided us with a seamless solution to adapt and customize the studio space to support multiple podcast shows."
"The myWall panels have been the perfect solution for my two sons adjusting to virtual Elementary and Middle School classes."