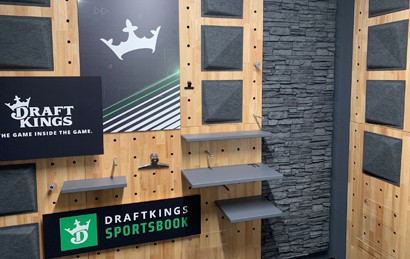 The offices of DraftKings in Boston, Massachusetts, needed a flexible studio solution. myWall was the perfect choice for combining moveable graphics, moveable product displays, and moveable sounds panels.
The system is being used within a small company podcast studio that changes weekly, depending on the sports season or the topic being presented. With daily changes of podcast sponsors on any given show, the myWall system makes it easy to change logos and names with graphics using magnets along with myWall locking pins. The wall system can quickly change, keeping shows and office space designs looking fresh.
Contact us to learn how we can help you with your podcast studio projects.